---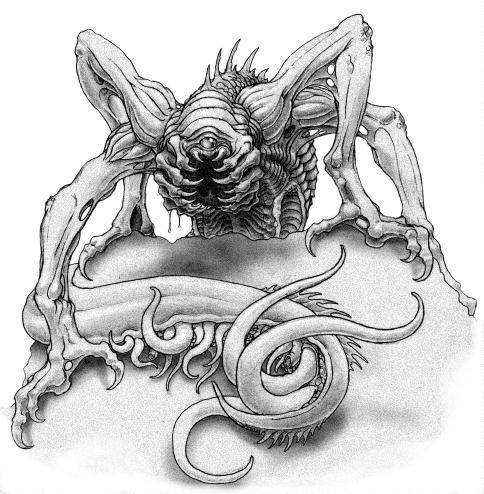 Second Stage Azag-Zhul

This is a concept sketch of a Stage II Azag-Zhul being. It is meant to be anywhere from about the size of a large dog to the size of a human being. It is somewhat less intelligent than an average human by most human methods of comparison, but it can perform calculations and operate simple Zhul Technology.
---
Site and contents © Jeff Russell, except where noted.