---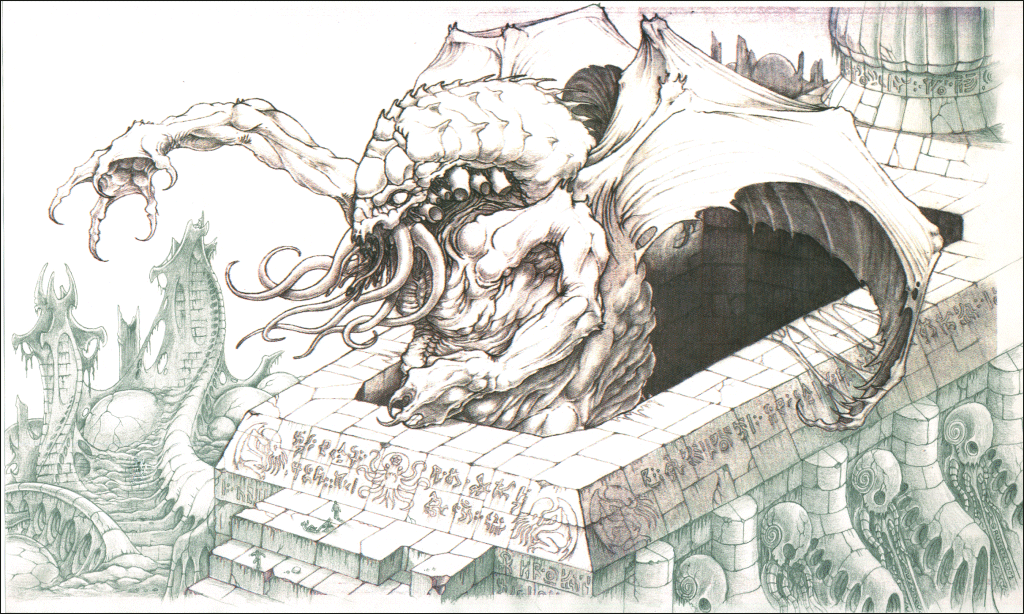 Great Cthulhu Awakes

From H.P. Lovecraft's 'Call of Cthulhu': "A mountain walked or stumbled. God! What wonder that across the earth a great architect went mad, and poor Wilcox raved with fever in that telepathic instant? The Thing of the idols, the green, sticky spawn of the stars, had awaked to claim his own. The stars were right again, and what an age-old cult had failed to do by design, a band of innocent sailors had done by accident. After vigintillions of years great Cthulhu was loose again, and ravening for delight."
---
Site and contents © Jeff Russell, except where noted.